Alumni Spotlight
The Intersection of Entrepreneurship and Storytelling

Lakshya Datta, Sixth College '11 (Management Science)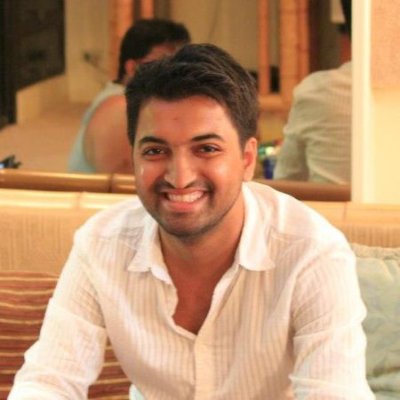 An avid writer since his college days, Lakshya Datta now writes for and runs Launchora, a global storytelling platform and community. Datta started working on Launchora in 2013, and after several hurdles and challenges, including moving from San Diego to New Delhi, he launched in summer 2014. A one-person startup for the first 18 months, Launchora moved into its first office in January 2016 and today boasts eight employees, more than 10,000 published stories, 20,000 stories in progress, 15,000 writers and 100,000 monthly readers from more than 100 countries!
Datta created Launchora with a singular vision: to give every person on this planet the platform, the resources and the confidence to become a storyteller, whether that's a teenager in Amsterdam, a mother of three in Delhi, a 20-something artist in Marrakesh or a retired grandparent in Sydney. It was this simple, all-inclusive principle that has made Launchora the go-to platform for first-time story sharers. Many write about their lives and experiences, while also exploring their inner-storyteller by creating fictional stories that can't be seen or read anywhere else on the internet.
Datta is a 2011 graduate of Sixth College, UC San Diego. He came to UC San Diego as an international student from India, intent on earning a degree in bioengineering. After discovering a passion for business, Datta switched to a major in economics (management science). He was an involved student leader in the Financial Professionals Network and eventually became president of the organization in his senior year. Datta added took a few writing courses and ended up graduating with a theatre minor.
Before starting Launchora, Datta was an analyst at TGG Capital and Objective Capital Partners. He was also an adjunct lecturer of finance, teaching an Introduction to Investment Banking course down the highway at the San Diego State University School of Business Administration. Datta now lives in Gurgaon, India, and regularly speaks at colleges about startups, creativity and education. He has made it his mission to remain connected with UC San Diego alumni efforts, even traveling within India to represent UC San Diego as our ambassador at college fairs for prospective students.
Issue 25 : October 2017
Faculty Spotlight
Student Reserach
Feature Articles