---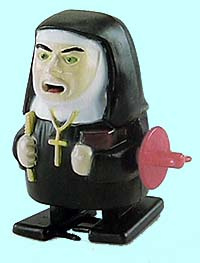 Economics 109: Game Theory, Spring 2002
This course provides an introduction to game theory, the theory of how people make decisions when the consequences of their decisions are influenced by others' decisions, and uses the theory to analyze economic, political, and social interactions. The focus is on noncooperative game theory, which despite its name can be used to analyze cooperation, conflict, or anything in between.
The final exam and answer key are linked below. You can pick up your graded finals in my office anytime between Monday, June 17, and next Fall, after which they will be moved to Sequoyah 245. Have a good summer!
---

Instructor: Professor Vincent Crawford, Economics 319 (vcrawfor@weber.ucsd.edu, 858-534-3452)
Office hours in Economics 319, Wednesday 2:00-3:00, or by appointment

Lectures: Tuesdays and Thursdays from 8:00-9:20 a.m. in WLH 2113

Textbook: Games of Strategy by Avinash Dixit and Susan Skeath (W.W. Norton, 1999); at the bookstore, and on reserve in Geisel Library (many of you may also enjoy Strategy: An Introduction to Game Theory by Joel Watson)

Exams and Grades: Midterm in class, Thursday, May 2 (the end of the fifth week); final Wednesday, June 12, from 8:00-11:00 a.m. The midterm will count as one-third of your grade, and the final as two-thirds. Exams will normally be given only at the regularly scheduled times, and it is your responsibility to avoid conflicts. If there is any reason why you cannot take the exams at the scheduled times or if you require special consideration, you must talk to me during the first two weeks of class. If you do not do so, then you must take the exams at the scheduled time and place.
---
Course materials (download free Adobe Acrobat Reader for pdf files):
Slides for first few lectures (pdf)
Practice Problems #1(pdf)
Practice Problems #2 (pdf)
Midterm and answer key (pdf) (object temporarily removed for study)
Final and answer key (pdf) (object temporarily removed for study)
Now on reserve (paper only) are my handwritten notes on zero-sum two-person games, in addition to the other reserves listed on the syllabus.
---

Vincent Crawford / UCSD Department of Economics / last modified 13 June 2002

Copyright © Vincent P. Crawford, 2002. All federal and state copyrights reserved for all original material on this site.