Data Files for Practice Computer Sessions in Introductory Econometrics with Applications, Fourth Edition, by Ramu Ramanathan, (c) 1998, Dryden Press.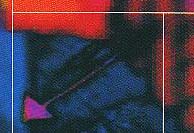 The following data files are for use with PcGive. To use the data you need to dowload both the data set and the corresponding binary file (i.e. the file with the bn suffix). In most browsers, this can be accomplished by opening the link and then choosing "save as" from the file menu. Once you have dowloaded the files, they can be used by simply opening the data file from PcGive (the binary file will open by itself). Each problem set also contains a short desription of the data, which can be read from GiveWin by going to "Database Description" in the edit menu.
Alternatively, you can download all of the data sets at once as a WinZip file.
For more information on PcGive, GiveWin or OxEdit, check out the PcGive site. Also try Empirical Econometric Modeling Using PcGive for Windows, by David F. Hendry and Jurgen A. Doornik. International Thomson Business Press, 1996. This manual gives an introduction to dynamic econometrics, emphasizing empirical issues. In addition, there are many tutorial chapters on using PcGive 9.0. This book can be used as a reference for PcGive 9.0, just as much as a stand-alone manual."